The Adaptive Media team is led by David Guiliano – a veteran of sales, advertising, marketing and digital media. With more than 20 years of experience, David has a deep passion to understand the mission of brands, and he works relentlessly to solidify market identity while driving revenue and exposure. David has been integral to the success of many household names across the country!
David's team of Sales Executives, Marketing Specialists and Healthcare Professionals works to ensure successful campaigns are run every time, with full-service directives every step of the way. Whether you are a national brand such as Dunkin Brands, Delta Airlines, Ken's Foods, Beldon, Dean Health Plan or VITAS Healthcare or are a smaller local business, the Adaptive approach offers one simple formula: iterate creativity to attract new customers while remaining relevant to the existing core.
Growth is the key to longevity! Adaptive also has tremendous contacts in advertising and marketing, leveraged to maximize our clients' investment. These relationships, developed over many years, these relationships are a phenomenal and produce game-changing results time-and-again. Over the last 20 years, Adaptive has created partnerships with some of the most respected advertising and digital marketing firms nationally and with one key focus – to make sure our clients' advertising dollars are maximized to the fullest potential.
Today, FOUR primary divisions make up Adaptive: Adaptive Health, Auto, Adaptive Digital and Adaptive Media. "My vision is actually simple, do what you say not say what you do. To 'adapt' means, to be open to learning, growing and change. With advertising constantly changing, every company needs to adapt with the times, and we at Adaptive help our clients do just that."
Adaptive Healthcare Digital Conquest Marketing
The Adaptive Healthcare Conquest Program was designed to geo-target an area that any healthcare company or plan has a goal in reaching with the intent to grow their regional market share.
90-day campaigns deliver 10% over a company's average sales, not accounting for the lift that comes to the service division of the dealership. 90-day campaign guarantees of 30,45, 60, and 90 conquest customers.
Our guarantees are based on 10% of your stores monthly volume.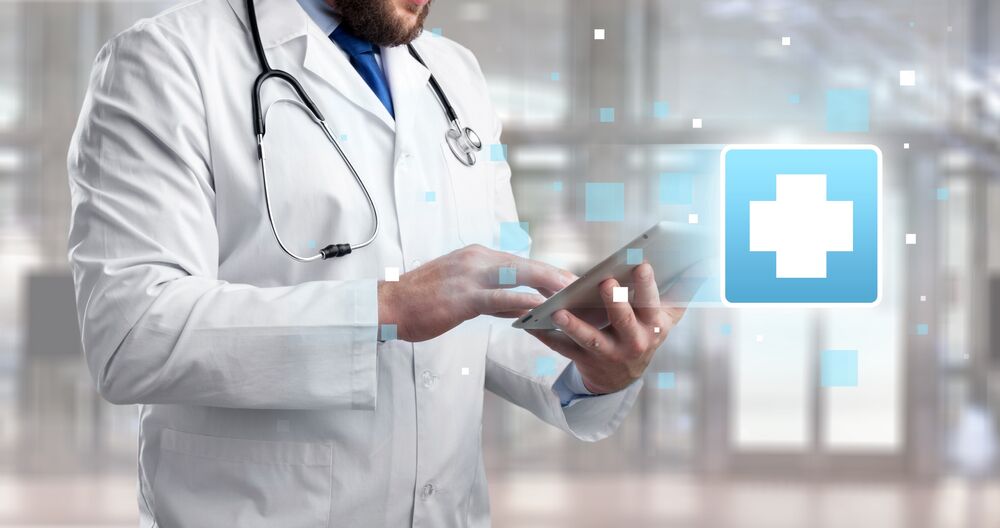 We drive traffic to your website for a fraction of the cost of other programs.

We have an aggregated national database of 100's of millions of consumers.

With the ability to focus on your select market, we can narrow outreach to target one of 750 different fields. Our ability to geo-target and use such specific demographics allows your company/plan to reach the exact area(s) where you want to grow market share.

After we reach the prospect through email marketing we then re-market to those prospects with the Facebook platform and Google display ads.
A proven program that helps companies market outside of their own database and grow new business, thereby increasing their market share.

A quantifiable digital campaign that drives thousands of unique views to a company or plan's website

A marketing endeavor with the ability to show real-time attribution of new members.

An addition to a company's overall market strategy, complimentary to other advertising efforts.
Companies needs to brand themselves, and through Google analytics and email tracking we can see who opened ads and if the viewer continued to a company's website. We will do our first round of analytics, including all traffic to a branded website, to determine where prospects come from and the plan they looked into.
We organically expand the company's reach while creating engagement. Our marketing develops top of mind awareness in an entirely new set of prospective customers, delivering them straight to the website.
What this program is not…
A lead-generator:

Typically, our program generates very little leads. We are encouraging prospective enrollees from the top of the sales funnel, and tons of research shows that digital shoppers are going to spend hours doing research and are not inclined to reach out to a specific company prior to making a decision on where they will end up.
A way to add incremental sales:

This is a very important point. In no way are we "guaranteeing" incremental business, and we should never present the program with this intention. This program is not a "silver bullet". However, we do know that through continuous marketing and brand awareness, we can sway prospects to companies.
A program that will have the lowest bounce rate or highest time spent on the site.
We will always be the one-source of traffic that companies will think is the worst, but this is the reality of Conquest programs. We steer companies away from those basic metrics so they can understand how their campaign is truly producing results.
we help our partners build, grow, & adapt to a rapidly changing market.